Diversity in Family Law
Family law is a legal practice domain centering on family relationships, such as marriage, adoption, divorce, child custody, etc. A family law attorney practices family law to represent clients in family court proceedings or relevant negotiations. A family lawyer may also draft important legal documents such as court petitions or division of assets (property agreements)

It's important to acknowledge that family law attorneys have their specializations in cases of adoption, paternity, emancipation, or diverse methods which are not usually related to divorce.
Diversification in Family Legal Proceedings
When we talk about Diversity in Family Law, we're talking about the increasing amounts of Divorce Lawyers, Divorce Attorneys, and Divorce Solicitors in the courts. As of the 21st century, people worldwide have opened their arms to diversity in every particular domain. We see religious and sexual minorities of Pakistan, such as the Christians, Hindus, and Transgenders who are now at the very most merely start getting recognition from the millennial and Generation Z generations.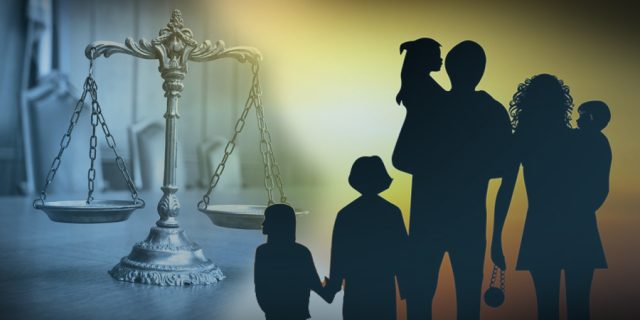 Today, compared to the last thirty or forty years, the number of women in the workforce has exponentially grown to an all-time high. Today in Pakistani courts, there are more Female judges, lawyers, attorneys, and consultants. The critical thing to understand and comprehend is what caused these minorities and the female gender to attain highs in a male-dominated society?
All over the world, if we look at the statistics, countries that prosper are only succeeding because they have empowered those who people denote as "second class citizens" or "weaker sex." The very recent example that we have of this Is Bangladesh. This country empowered its women to become a fierce workforce, driving up its currency, enabling its nationals to achieve a better living standard.
The Pakistani Narrative Regarding Diversity
In Pakistani court cases, where women or transgender lawyers carry out proceedings, It is often clear to see the misogyny and harassment in the words of the people present in court. The misogyny usually occurs as the Pakistani Society has deep-rooted and inbuilt misogyny, which has been taught consecutively from generation to generation. Either it may be some of the hate or misogynistic remarks we witness as a response towards the "Aurat March" or those we acknowledge happening all around us. However, the women of today, the literate women, especially those who practice law, are aware of their rights given by the constitution of Pakistan where if any individual tries to blackmail, pass inappropriate remarks, etc., may get jail time with a fine.
What Mavens Offers
As Mavens, a reputed family law firm, we continually and consecutively believe that women are an essential part of the workforce in any field. Our Female Family Dispute Lawyers and Family Law Lawyers have experienced professionals who have consistently maintained balance in empathy in sensitive cases involving families we believe is required. We offer our clients some of the very best family lawyers who perpetually prioritize you with divorce help relating to consultations and court proceedings.
Having the recognition as one of the Best Family Law Firms operating in Pakistan, we maintain our diversity levels by recruiting individuals from a minority background and gender, which is considered weak according to the norms of Pakistani society.