Wills and Divorce – Everything You Need to Know
According to a 2019 Gallup and Gilani Pakistan survey, the divorce rate in Pakistan has reached an all-time high. As per the survey, more than 58% of Pakistanis perceive that divorce rates have increased. It estimates that 2 out of every 5 Pakistanis think their in-laws are responsible for most divorce cases. The Covid-19 epidemic also leads to a surge in divorce cases in Pakistan, especially in 2020 and 2021.
Going through a divorce is painful for both parties since there are so many unwanted discussions and anxieties to consider at the same time, which is mentally and emotionally exhausting for them. It is essential to update your Will now and then to avoid hassles later. The most important aspect of the divorce is not being aware of the divorce legislation and requirements, which puts you in a situation where it becomes challenging for both partners, and you never come to a settlement. In that instance, they must seek advice from divorce experts or obtain consent from family divorce lawyers, making the process more effective.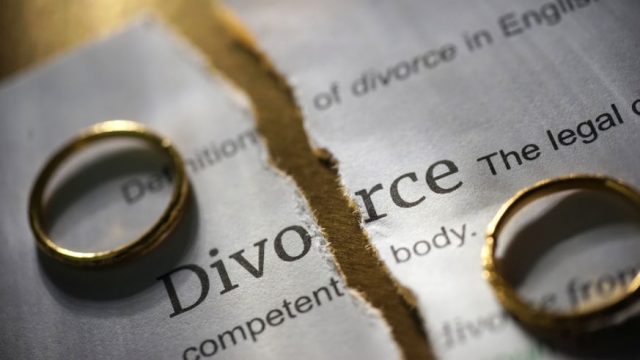 Here are some top-notch rules to follow to understand how the Will and Divorce process functions.
If You have not Made a Will
Your possession will be considered intestate if you have not made your Will. It means that until your divorce is finalized, your partner will get a significant portion of your inheritance, the amount of which depends on whether you have children or not.
Once the "decree absolute" or "decree of separation" has been issued, your children (or grandchildren) will be the key beneficiaries. (It involves children who are legally adopted but not stepchildren.) If you do not have children, though, your parents will inherit. Even if you don't have any surviving parents, the grantee will be one of your siblings, grandparents, or any other surviving close family member. Your real estate will be handed to the Crown if none of your family relatives are alive.
If You have Made a Will
If you have formed a will, it is still legitimate, irrespective of whether your divorce is finished or not. Before the "decree absolute" or "decree of separation" is approved, it could indicate that your soon-to-be-ex-spouse receives a significant part, if not all, of your estate. It's because any gifts you provide to them in your Will that will still take effect. They may also have been named an "authorized person" in your Will (i.e., the individual in the authority of managing your estate); this continues to be the case.
Your Will continues to remain legal once your separation is finalized. Former spouses named in wills, on the other hand, are presumed to have died before the individual who made the Will. As a result, any gifts presented to your former partner in your Will, then it is going to be considered invalid. Hence this is generally the situation, and it is not always so.
Following the divorce, one partner may be obligated to pay maintenance or periodical payments to the former partner. If a former spouse is still a "dependent." Your present Will may need to be updated to reflect it. Otherwise, a former spouse could submit a suit with the courts claiming that the Will does not provide them with sufficient financial support assistance.
Additionally, your prior spouse's position as executor or (in some cases) guardian will no longer be lawful. In general, having clarity on how your estate will be handled after your death is desirable to rely on default legality that may change eventually.
How Can We Help You?
During the Divorce Process
When you are in the most painful phase of your life and until your divorce gets finalized, don't feel left out at that moment, as our divorce solicitors can help you with your security and mental peace with an interim will. It's easy, ensuring that your possessions will pass to your preferred beneficiaries.
We can also facilitate you terminate any joint tenancies so that the asset (such as the primary residence) does not instantly pass to the ex-spouse and we understand how daunting it is to be in the middle of a divorce where both partners are mentally, physically, and emotionally drained. We have a good team of lawyers who can assist you in getting out of these dire situations.
Once the Divorce has Been Finalized
Once you've finished the absolute decree, we'll go over your affairs and revise your Will by doing a detailed evaluation of your new circumstances and resources. We'll also examine inheritance tax strategy at this point to make sure your inheritance is passed on to your heirs in the most tax-efficient manner feasible.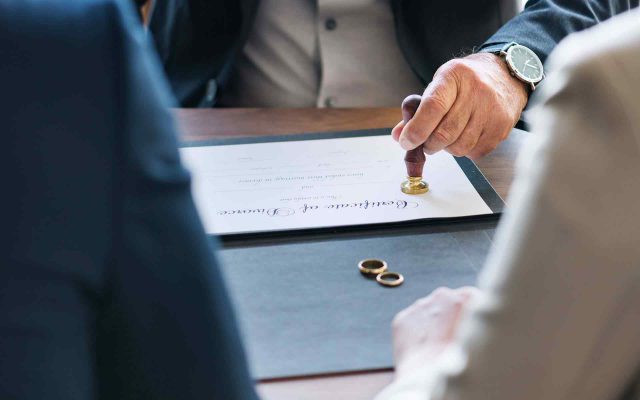 See an Expert
If you're struggling with a former spouse who claims an inherited right, it's a wise decision to seek legal advice from Maven & Co. best divorce lawyer. As there may be a possibility, these low-cost divorce lawyer can assist you in resolving the conflict without the high costs and unwanted sentiments associated with a legal fight.
Conclusion
Preparing a will isn't something you do once in a lifetime. A will should not be locked up in the back of a closet, never to look again. It should be updated on time, especially when substantial life change happens.
Marriage, divorce, and separation are all significant life occurrences that can have unanticipated repercussions for your Will. It is critical to seek guidance on your Will and inheritance planning at massive life changes and trends in meaningful relationships.